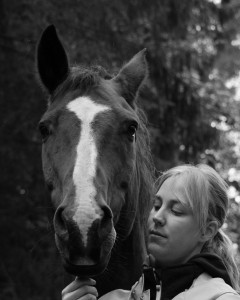 "Photography takes an instant out of time, altering life by holding it still"
-Dorothea Lange
Att fotografera innebär för mig, möjligheter att fånga specifika ögonblick i livet och unika tillfällen att dokumentera händelser som är viktiga för var och en av oss. En del av mina ögonblick är samlade här på denna sida, så välkommen in och betrakta min värld av ljus och färger och mina stunder av svart och vitt.
To photograph gives me an opportunity to capture specific moments in life. My moments are gathered here and you are welcome to share them with me.
This is me and my rascal horse Blaze, who have shared lots of moments with me and my camera and is most likely (I´m sure) pretty tired of all my efforts to get the perfect picture of him.
                                                                                                                                                                 – Ann-Sofi R –